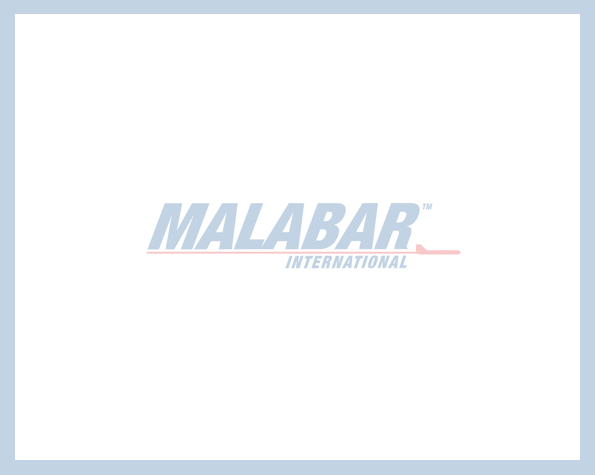 The Malabar Model 1011000A B787 Coolant Service Cart (CSC) is designed in accordance with B787 system and equipment engineering specifications to meet the special servicing requirements of the aircraft environmental control systems (PECS, ICS, FCAC). The unit has the controls and capacity to perform aircraft coolant drain, fill, clean and de-aerate operations on the largest aircraft system volume (ICS) in one hour or less.
The CSC operates in semiautomatic and manual control modes for periodic BMS 3-42 fluid system maintenance. It is equipped with an integral programmable logic controller (PLC), a variable-speed pump drive and stainless steel components. The CSC undercarriage features four-wheel running gear with foam-filled tires (4.00-8 NHS, 10-ply), full spring suspension, rear wheel parking brakes, tie down rings, tow bar with 3-inch lunette eye and forklift provisions. The unit is fully enclosed with easy access doors and a control panel cover with gas spring struts.
The Malabar K-Tool Model K-21016-130 for connection to the aircraft is also available.
Malabar coolant service carts are built to withstand harsh environmental conditions, rugged use and to provide many years of continuous service. Our customers will receive a quality product with each purchase and are assured of our continued product support whenever and wherever the need arises.
Standard Features
Optional Features
Materials compatible with BMS 3-42 fluid
Nitrogen system for aircraft draining/purging operations
50-gallon clean and waste stainless steel fluid reservoirs
PLC sets system configuration and fluid flow rates for various operating modes
Differential pressure switches on filters to signal filter condition
Storage cabinets with adapters for connection to aircraft systems
Diesel/electric unit incorporates a generator set
High performance pump and pump drive
Vacuum system for fluid de-aeration
Operator panel with digital flow meter, fluid temp gauge, pressure gauges, LRU fill, mode selector, vacuum and nitrogen pressure control, alarm indicators, illuminated fluid sight glasses, a cycle timer and an emergency stop button
Easy access doors and hose racks
Static ground reel
Download Spec Document
Download Owners Manual
Request A Quote